3 tags
Watch
Eliana shared the joy and wonder of Banana Pac-Man with the team last week. Matt Faus tries his hand at it. Hint: Bananas and people both conduct electricity
2 tags
4 tags
Maker Faire: Are you a maker?
This past weekend, Khan Academy's Karl Wendt teamed up with Los Altos School District at their booth at Maker Faire, showcasing student-made robots. Interested in making your own? Check this out: https://www.khanacademy.org/science/projects/robots
6 tags
2 tags
Thank you, teachers!
I recently passed by a sign that said "I teach. What's your superpower?", and was reminded of the teachers that have been superheroes in my life. There were a few precious teachers who encouraged a shy little girl to love learning, changing the course of her life forever.   In honor of Teacher Appreciation Week, we take a moment to say a big THANK YOU to superhero teachers, including the 30,000...
10 tags
4 tags
4 tags
6 tags
A Khanversation with...Peter Collingridge, KA...
To say that Peter Collingridge is a Khan Academy user is an understatement.  He has 6.4 million energy points, is an active member of the KA community as a moderator, and has authored dozens of computer science programs and math exercises, which makes him a standout contributor in our book.  We decided to get to know this shy Englishman a little better.   What do you do at Khan...
5 tags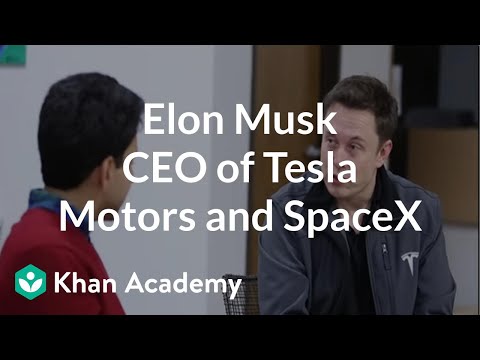 9 tags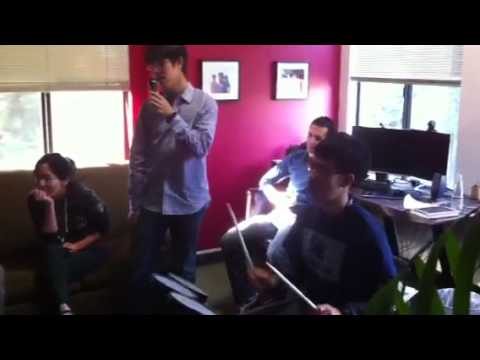 8 tags
4 tags
Craig's list of favorite children's books
Over lunch, our informal lunchtime turned into a fascinating discussion about children's books when Craig shared his personal list of favorites.  We reminisced over the ones we adored and proceeded to judge the childhood literary tastes of each other - exclaiming things like, "How could you not have heard of "From the Mixed Up Files of Mrs. Basil E. Frankweiler"?!?!  Below...
4 tags
on building a better product + team →
"it is not a distraction from our work because it is our work." @marcia_lee on devs taking time to recruit/interview.  With phrases like "…a continuous and glorious swirl of teaching + learning…", how can you resist reading on?  
4 tags
12 tags
8 tags
A Khanversation with...Stephanie Chang, Software...
On her first Khanniversary, developer Stephanie Chang reflects back on the past year at Khan Academy and her path to KA.
1 tag
3 tags
Where in the world is John Resig? →
Check out this interview with KA's Dean of Computer Science, John Resig.  "He brought us jQuery, the most widely used JavaScript library on the planet. Then he brought us Processing.js, a JavaScript port of the popular data visualization programming language. Now, John Resig is on a mission to revamp the way people learn programming as the Dean of Computer Science for Khan Academy....
4 tags
Lead Developer Ben Kamens on scaling Khan Academy →
Last week Google App Engine's Fred Sauer interviewed our very own Ben Kamens.  Check out the video and / or this blog post which sums up the key takeaways. 
5 tags
4 tags
4 tags
Marcia Lee's Dream Job
Earlier this year, our very own software developer Marcia Lee was featured in IEEE's Spectrum magazine for their "Dream Jobs spread. This past weekend, she basked in the Arizona warmth and was honored to join other Dream Job panelists for @IEEE_EtaKappaNu's 2013 Student Leadership Conference.   Thanks for representin', Miss Marcia!
3 tags
2 tags
6 tags
9 tags
In the background of the 60 Minutes piece on...
We mentioned a little while ago that Sal and the women of Khan Academy were invited to Sheryl Sandberg's house.  It just so happened that 60 Minutes was there filming that night, and some of our team members happened to sneak into shots of the 60 Minutes piece on Sheryl that aired last night.  Check out the two 1 second shots at ~ 8:56 and 9:04.   Esther even gets a one-liner :)  See if you...
3 tags
2 tags
3 tags
3 tags
4 tags
Girls, girls, girls!
In the midst of recruiting our 2013 software developer intern class, it is super exciting to note that we currently have 2x as many female interns as male ones who have signed their offers to join us.  As a girl myself (…my colleague thought I should point this out to avoid sounding creepy…) and someone who studied engineering in an environment with 15% women, this is awesome news....
4 tags
There's no such thing as a free lunch...
Until now!  We were thrilled last week when free lunches started at our down-to-earth startup.  Huge thanks to Ben Kamens and Matt Wahl for making dreams of lunchtime efficiency and bonding over daily free meals a reality.   There are no pictures to share thus far because we are so excited to be eating free meals, there's no time to be photographing.  And when we're done eating,...
3 tags
5 tags
5 tags
5 tags
The doctor is in: Flu season →
It seems like most everyone I meet this winter is just catching, just getting over or just trying to avoid a nasty flu.  While our workplace encourages team members to stay at home when they are sick ("Not sharing IS caring!"), we recognize that not everyone has such a flexible sick policy.   Luckily, Khan Academy's Dr. Rishi Desai just made some informative videos on influenza,...
9 tags
7 tags
4 tags
3 tags
4 tags
5 tags
3 tags
Dogfooding
Friday was dog food day.  If you're not familiar with this techy concept, read up on dog fooding at http://www.codinghorror.com/blog/2009/01/the-ultimate-dogfooding-story.html  While there was great participation and lots of useful insight, wanted give a shoutout to the esteemed team member who blew us all out of the water by becoming proficient in EVERY exercise on khanacademy.org over 2...
1 tag
13 tags
Play time!
Play time meets work time.   What better than some classic toys to encourage creativity and fun at work? And not too surprisingly, play also makes its way back into how we work! We hope that the fun and joyfulness we cultivate in our team comes through in the experience on Khan Academy!  
2 tags
2 tags